About Us
Laser Plumbing Tauranga Central is your 'Totally Dependable' plumbing contractor, servicing Tauranga and the Western Bay of Plenty including Bethlehem, Otumoetai, Mount Maunganui, Greerton, Pyes Pa, Te Puna and Papamoa.
Our Story
From dripping taps to a new home, we are the local experts in eco-friendly plumbing, gas fitting and drainlaying solutions. We have been serving the Tauranga and Western Bay of Plenty region for over 30 years.
Laser Plumbing Tauranga Central is owned and operated by well-known local plumber Clyde Andrews and his wife Linda. We have been operating as Clyde Andrews Plumbing Ltd since 1989 before joining the national Laser Plumbing Group in 2006. Being part of the Laser franchise has given us the advantages of national buying power and support, and the extended range of services and benefits we can pass on to our clients.
We are proud to offer a wide range of plumbing, gas fitting and drainlaying services, from changing a tap washer through to plumbing your dream home. No job is too big or too small! While maintenance and renovations are important aspects of our business, we also specialise in plumbing new homes and we understand the importance of planning to ensure it delivers the luxury and convenience demanded today.
Our team of certified plumbers, drainlayers and gas fitters aim to deliver maximum results with minimum fuss. We have actively sourced local apprentices to provide opportunities for young people to join the trades. We are always looking for top quality tradesmen to join our team so that we can continue to provide high quality workmanship and outstanding customer service. With our professional and friendly tradespeople, you will find that our team at Laser Plumbing Tauranga Central are a pleasure to deal with!
Need a 'Totally Dependable' plumber? Call Laser Plumbing Tauranga Central today! We look forward to working with you!

When you hire a Laser Plumber , you'll receive our
'Totally Dependable'

service, guaranteed!
Timely delivery
Promise of care and skill
Appropriate work for customers' needs
Well-presented, professional employees
Ensure responsibility of material supplied
Honour manufacturer's guarantees
Meet and frequently exceed our customers' expectations
Accreditations
Master Plumbers Association
Clyde Andrews is a current member and is a past President of the local Master Plumbers Association.
Site Safe
EECA Certified Installer
Certified Plumbers, Gasfitters and Drainlayers
Central Heating NZ Installers
SiteWise Green Status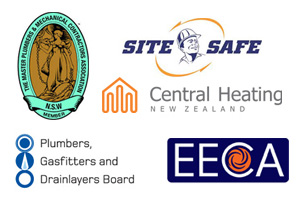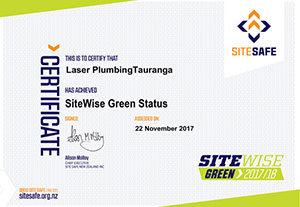 Awards
Laser Group Marketing Excellence Finalist 2019
Laser Group Software and Systems Finalist 2019
Laser Group Networking Excellence Finalist 2019

Laser Group Marketing Excellence Finalist 2018

Laser Group Software and Systems Finalist 2018
Laser Group Networking Excellence Finalist 2018
Excellence in Software and Systems Finalist 2017
Outstanding Growth Finalist 2017
Marketing Excellence Finalist 2017
Employee of the Year Finalist 2017
Laser Group - Rising Star Award 2016
Laser Group Excellence in Marketing Gold 2016
Laser Group Excellence in Systems Gold 2016
Laser Group - Business of the Year Award - 2016
Quinovic Supplier of the Year 2013
Laser Group Excellence in Systems Bronze 2010
Laser Group Excellence in Systems Gold 2009
Laser Group Excellence in Systems Silver 2008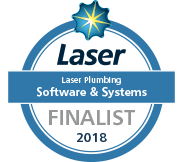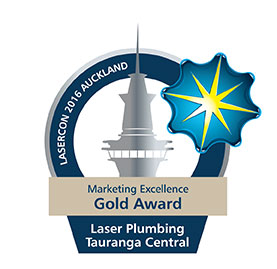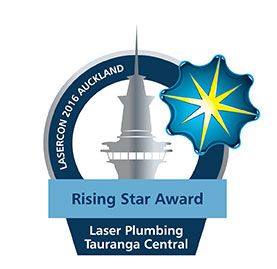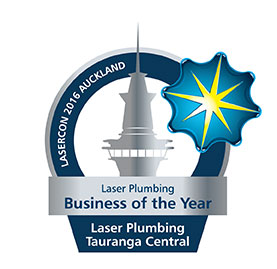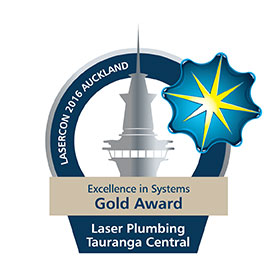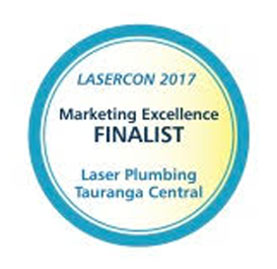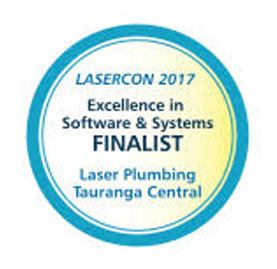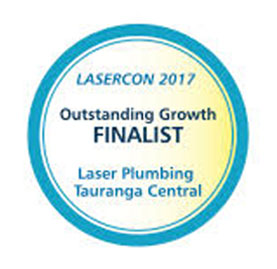 Community Projects
Laser Plumbing Tauranga Central actively supports many community projects across the Tauranga and Western Bay of Plenty region. As part of the Laser Group, we value the communities that we work in and therefore we feel that it is important to give something back.
Tradebank
Tradespeople with big hearts, professional skills and qualifications who "deposit" and volunteer their time, energy and skills to help the most vulnerable and at risk in our community who need house related repairs. The outcomes: healthier, warmer, drier homes, less hospital visits, more days at school, better family environment and better health.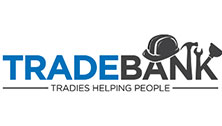 Homes of Hope
We are passionate about delivering the very best foster care services within a strong community. We prevent brothers and sisters from being separated and ensure stability of their care for as long as it is needed.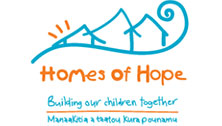 Laser Taskforce Project
Laser Plumbing Tauranga Central is a participant of the annual Laser Taskforce Project. For the past few years, the Laser Group has incorporated a Laser Taskforce Project in the local community where the annual Laser conference is held. It makes sense to use our collective group of skilled electricians and plumbers for charity work when we are all in the same place at the same time.
Quinovic Dunes Projects
Being a part of this project, has given Laser Plumbing Tauranga Central an opportunity play a meaningful role in helping manage our unique New Zealand environment for future generations.
Te Puna Quarry Park
Laser Plumbing Tauranga Central is happy to support this community development in the environmental arts.
School Voucher Programme
To support some of our local schools, we have introduced a voucher reward system where the schools receive sport or book vouchers on completion of work done by Laser Plumbing Tauranga Central.
Huharua Park - A Hidden Treasure
We have been fortunate to be involved in this wonderful local project located between Omokoroa and Te Puna. The park is at the end of Plummer's Point Road bounded by the Tauranga Harbour to the north. Western Bay of Plenty District and Tauranga City councils jointly purchased the land in 2003 for conversion to a sub-regional park. The 8.7 hectare reserve provides a public park for walking, picnicking and enjoying the thriving bird life and harbour side environment. Huharua is the site of the Ongarahu Pa, one of the most well-preserved defensive fortifications known in New Zealand.
As approved installers of Devan systems, we were chosen to install locally produced Devan sewerage systems at the Huharua Park toilet block. The importance of the Huharua Park project was for the council to find a solution that would cause minimal damage to the surrounding area as it has an archaeological significance to the region. We had an archaeologist present on site while digging. The flexibility of being able to place the blower and control panel at the building in a vandal proof enclosure provided a safe solution. Because of the sensitivity of the site and proximity to the beautiful Tauranga Harbour, the Devan system was chosen over a conventional septic tank. It is certainly one of the most picturesque sites we have worked on.